HEAVY OIL RECOVERY CASING
A thermal service (TP-H) grade was created for use at higher temperatures depending on working conditions.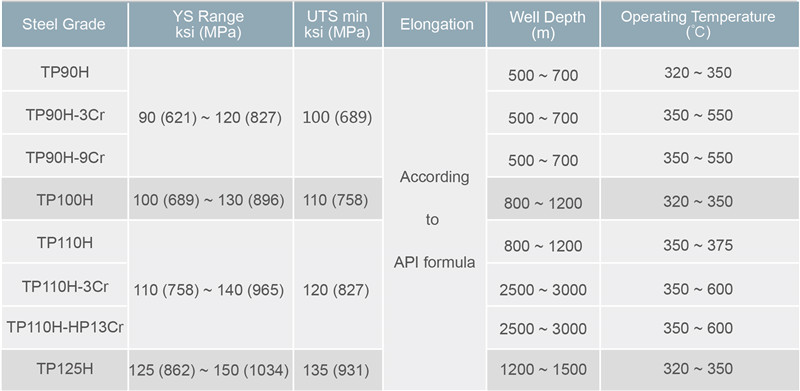 Heavy oil reservoirs of China are widely distributed. More than 70 reservoirs had been founded at 12 basins with prognostic reserves of 30 billion tons. TP-H casings are widely used for heavy oil extraction.
When in-situ-combustion is applied during heavy oil extraction, it is a perfect choice of using TP-H Chromium rich casing as inner casing for steam-injection well and production well.
Quantity of supply