CORROSION RESISTANCE CASING
We offer steel grades for all types of oil and gas operations. To improve corrosion resistance under the harsh conditions of certain oil and gas wells, we have developed a variety of proprietary steel grades that reduce corrosion rates and extend the life of pipe products.
Sour service
Sweet service
Corrosion Resistant Alloy (CRA)
Product Table for corrosive environments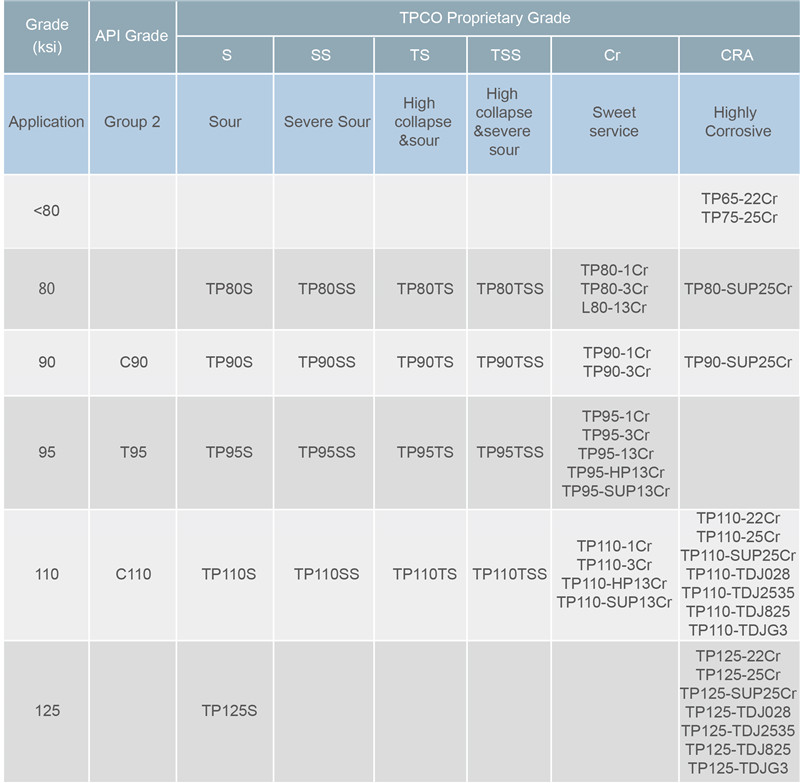 Material selection guidelines and their applications to corrosive well.
This material selection chart helps you choose the appropriate material for your application depending on H2S and CO2 partial pressure, and temperature range in the well.If you need more details,please contact TPCO for finer material recommendations.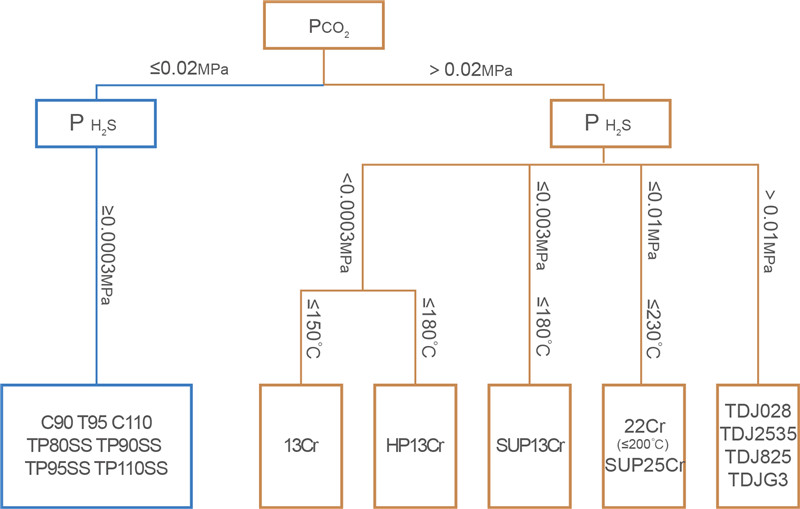 We offer a wide range of standard API grades and proprietary grades that cover most needs of the OCTG industry. From standard applications to the most demanding environments, quality and reliability are guaranteed worldwide. Please review the grade summary table and material selection table below to see which grade best suits your needs.
Sour Service

API steel grades
We manufacture all API steel grades and include all Supplemental Requirements (SR) and Product Specification Levels (PSL).
API standard sour service grades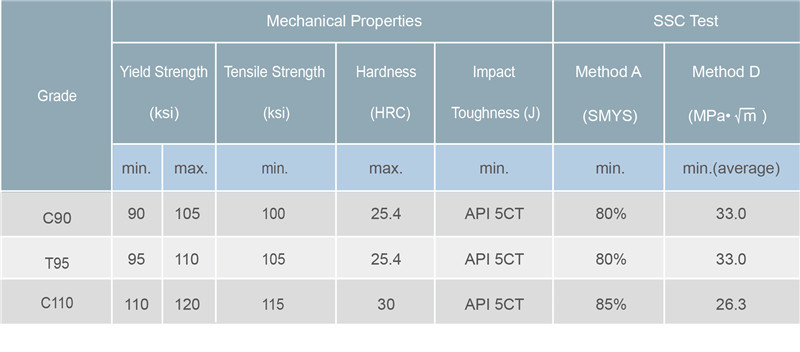 C90, T95 and C110 are the dedicated API grades suitable for sour service environments. They comply with the following requirements:
· Chemical composition
· Grain size finer than ASTM 5 (C90 T95)
· Grain size finer than ASTM 6 (C110)
· Hardness limitation
· NACE tests (TM 0177), methods A or D